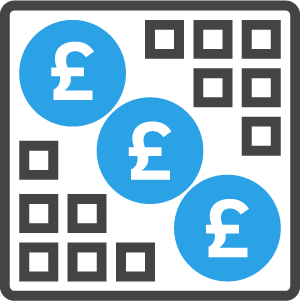 Slot machines are the most popular online casino products and at the core of the casino industry. According to the statistics company Statista, around 50% of casino users play slots, a number that far surpasses any other product. Yet despite the popularity of casino slots, players still make fundamental mistakes when they approach the games.
In this guide, we take a look at some of the top online slots and take you through the exciting world of online casino slots. There is no quick fix to win money on online slots, but if you follow our guide, you will maximise your chances while playing online.
Slots, Slots Offers and the Best Free Spins
Almost all slot casinos in the UK offer a welcome bonus to new customers. Welcome bonuses are usually centered around a matched deposit bonus, with a bunch of Free Spins offered as the cherry on top. No deposit slot bonuses are popular as well and might be used in conjunction with the regular welcome bonus.
TonyBet is one of the casinos that offer a combined welcome package to slots, including both a matched deposit bonus (100% up to £300) and 50 Free Spins on the first deposit. In addition, 10 No Deposit Free Spins are given to all new customers.
mFortune's welcome package has a similar structure, offering a £10 No Deposit Bonus to all new customers, but also a 200% matched deposit bonus on the first deposit and 100 Free Spins on a slot selected by mFortune.
There are also other casinos offering a combined welcome package that both includes Free Spins or a No Deposit Bonus, as well as a matched deposit bonus. These include Royal Panda's 10 Free Spins No Deposit + £700 Bonus Welcome Package as well as Dunder's 20 Free Spins No Deposit + Up To £100 and 100 Bonus Spins. The casino market is flooded with spectacular slot casino bonuses but always remember to read the terms & conditions.
What Are Slot Machines and How Do They Work?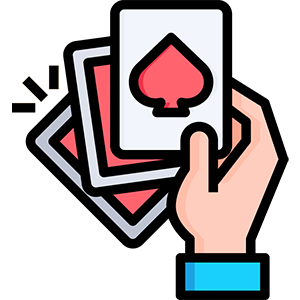 In the UK, slot machines have long been known as fruit machines but they are basically the same thing. The layout features three or more reels spinning at the same time until a combination of symbols appear. To put it very simply, winnings are determined by two things: the number of paylines on the slot (horizontal, vertical, zig-zag etc.) and the value of the symbols. However, all newer slots include distinct features to make the games more complex and exciting.
Popular Online Slot Features
Traditional fruit machines used to have a simple interface with a few obvious paylines. Today's market is much more complex with an abundance of symbols and bonus features. We have listed some of the most popular online slot features below.
Wilds are fairly standard in modern online casino slots. They substitute for all other base symbols when they appear, and depending on the slot in question, sometimes for Bonus and Free Spin symbols as well. Wilds don't guarantee you a win, as you will still need accompanying symbols on both sides of the wilds, but they are a very good start.
Scatters are another lucrative symbol, as they pay out every time they land in combinations on the reels. Usually they function as the game's bonus function as well, which means that 3 or more scatters will likely unlock Free Spins or a special bonus.
Multipliers have become more featured in recent years. They are often attached to the Free Spins game, with all winnings multiplied by a certain number. Some slot games have a multiplier reel attached to the base game as well, which can show up to multiply your winnings at any given time.
Free Spins are usually activated by three or more Scatter symbols, although other variants exist as well. Some games offer you the chance to re-trigger Free Spins, as certain combinations within the Free Spins game can give you even more Free Spins.
Progressive jackpots differ from normal casino slots by having a jackpot that is not fixed. Instead, it grows depending on the amount of money staked on the slot, until it is activated and restarts. Progressive jackpots can reach a value of millions of pounds and have produced some of the biggest wins in online casino history. Most famously, a player won €18.9 million on Microgaming's Mega Moolah jackpot in October 2018, narrowly beating the previous record of €17.9 million – also won on Mega Moolah, and by a Brit!
Understanding Slot Paylines
Slots are usually advertised with the number of paylines as a prominent feature, but what does it really mean? Although some slots offer bonus features such as multipliers and random winnings, paylines are the bread and butter for all online casino players. No payday without paylines!
What is a Payline?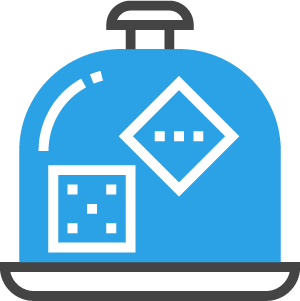 A payline is a combination of symbols on an online slots machine that results in a win. Depending on the slot machine in mention, the payline can be either vertical, horizontal or in another shape. Traditional online slots mainly worked with horizontal lines but the standard today is a variety of paylines that include zig-zags.
What still defines all paylines is that all winning symbols need to be on the same line – but since the number of lines has increased so dramatically, keeping track of what actually pays can be difficult. Thankfully, the slot does the work itself by showing all winning combinations!
What is the Maximum Number of Paylines?
There is no technical limitation on the number of paylines a slot can have. Old-school slots operated with only 3 reels and vertical paylines, but that concept is almost extinct today. Consequentially, most modern slots have far more paylines, often approaching and surpassing 50.
How to Adjust Paylines
Some online casino slots give you the chance to personalise the slot and adjust the paylines as you wish – also known as configurable paylines. When you place a bet with these slots, the total sum is based on your stake combined with the number of lines. Lowering the number of lines results in a lower investment, but it also reduces the number of winning lines. As such, you might end up with a winning combination that is not covered by your paylines.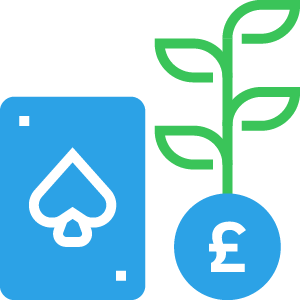 Adjusting paylines is a possible solution if you want to maintain a high stake but don't want to cover all the paylines. However, reducing the number of paylines might confuse you more than it helps, as it can be difficult to maintain a proper overview of the slot if you have adjusted the pre-defined paylines.
How to Win on Casino Slots Strategy
Strategy and planning as key to a successful online casino experience. We have some of the best tips to develop a winning casino strategy:
1. Pick the Slots with the Highest RTP
The Return to Player rate is key to a growing bankroll. Players are often gripped by new launches or well-known slots, but some of them might not have the best RTP percentage. Find an online lest of casino slots with the highest RTP and take advantage of these.
2. Consider Volatility and Make a Gameplan
All casino players are different and you therefore need to consider what exactly you are looking for. A small win to boost your bankroll? A massive progressive jackpot that could change your life? Or something in between?
If you gamble recreationally and simply deposit a tenner once a while, strategy might seem superfluous to your needs. We accept that. But it remains the best option if you want to build a sustainable and growing casino bankroll. Look into low-volatility, medium-volatility and high-volatility slots, and consider which one meets your needs the best.
3. Take advantage of Welcome Bonuses, Free Spins and Promotions.
With online casino slots, you are up against machines with an RTP below 100%. That makes winning in the long run difficult. The best way to compensate for this is to chase bonus offers and promotions offered by the casinos. Build a portfolio of places you can look for these offers: online casino comparison sites, the casinos' promotional pages and your own email, where casinos are likely to send you exclusive offers. Then read the Terms & Conditions to decide whether the offer is worth chasing.
The Do's and Dont's of Top Online Slots
The Dos of Online Slots
Find the games that fit your needs. How much volatility and risk are you willing to accept?
Planning is key. How long do you want to play? What is your budget? Set limits and stick to them. That results in a much better online slots experience.
Study the game and the pay-tables. Without understanding the game you are playing, you are less likely to win on it. That is particularly important for interactive slots which have become more popular in recent years.
The Dont's of Online Slots
Stay away from slots with a low RTP. There is no good reason to play them – only if they have a progressive jackpot so lucrative that you have to chase it.
There is nothing supernatural about online slots. Everything is randomised and uses technology to ensure spins, symbols and numbers are randomly generated – so don't keep on playing in the belief that because you haven't won for a long time, you will do so on your next spin.
Don't sign up to slot casinos without taking advantage of a welcome bonus. This is one of the main ways of making profit on online casino slots.
Newcasinofreespins.com has put together a guideabout the Dos and Donts of online slots – our guide could help you reduce your losses, limit them or even increase your chances of winning. View our online slots guide here.
Slot Machine Software Providers
Casino operators are the most prolific actors in the online casino industry, but the software providers and developers do most of the work behind the scenes. Some developers focus exclusively on developing new games, whereas others do software platforms as well. One example is Microgaming, who offers complete casino software solutions and also run its own online poker network, known as the Microgaming Poker Network.
Software providers are the reason why you see your favourite games offered by different operators. When a software developer like NetEnt creates a new slot, they are offered to all their partners. Popular slots like Starburst are therefore offered and promoted by different casinos.
Microgaming
Microgaming is one of the biggest and perhaps the most popular online software providers. As of right now, Microgaming has developed more than 600 games and they continue to add to their portfolio with new games. Some of the most popular games are well-known favourites such as Thunderstruck II, Jurassic Park and Mega Moolah. Microgaming also releases games through their network of subsidiary partner studios.
NetEnt
NetEnt is a Swedish software developer, although they now hold offices and operate across Europe. The company employs more than 600 people and has its main focus on the development of new games. Popular slots include the 3D-animated Gonzo's Quest, Blood Suckers and Alhoa!. You can always recognise a NetEnt slot through the 'NetEnt' logo that pops up when you open it.
Betsoft
Betsoft is another popular software developer primarily committed to new online slots games. They have been in the business for more than two decades, and today supply a wide range of online casinos, such as RIZK, Guts. Popular games include Gypsy Rose, Tiger's Claw, and Greedy Goblins.
UK Laws and Regulations for Online Slots
All online casinos and slots in the UK are regulated and licensed by the United Kingdom Gambling Commission. The online regulation framework was introduced with the Gambling Act in 2005 and replaced a rather chaotic market. Prior to 2005, slot casinos would frequently close down, breach terms and conditions, while leaving players and their accounts in a limbo.
That changed with the Gambling Act in 2005 and most importantly with the emergence of the UK Gambling Commission. The Commission handles a variety of tasks but ensuring that all slots casinos are kept to standards is one of them. All slot casinos operating in the UK need a valid license issued by the Gambling Commission. If you play slots on a licensed and regulated casino, you can rest assured that all games are fair and square. Furthermore, your money is safe with the casino as they are required to keep company finances and the players' money in separate accounts.