It's very important that online casinos are regulated by authorities. Even though most people who gamble online for real money do so without any problems, the fact remains that online gambling can be very problematic for some. It can be easy for people to become addicted to playing casino games; some end up spending so much time and money gambling online that it has a negative impact on their own life, as well as the lives of their close friends and family in some cases. Regulation exists so that those who play at online casinos can do so safely. It ensures that casinos are secure environments where people can engage in online gambling that's always fair and completely unbiased. Without it, online gambling would be a lot riskier and potentially dangerous.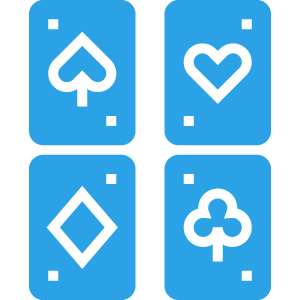 Regulation can also benefit the government and other authorities. It enables them to capitalise on the real-money online gambling carried out within their country or territory and earn money from it through taxation. Even though most people who play at online casinos do so without any problems, online gambling does still have some negative connotations. It's got something of a bad reputation thanks to things like addiction and financial problems that people have suffered because of it.
Territorial Differences
Throughout the world, regulation of online casinos varies greatly. Some countries, such as the UK, have a very liberal approach to it and have made it completely legal. Others currently prohibit online gambling (as well as gambling at land-based casinos in some places) because of various reasons. These include the need to protect people from the negative consequences of gambling, the fact that a country's religion forbids it and the country's own culture perceiving gambling as something that shouldn't be allowed.
Online casino regulation has become more commonplace over the last few years as more places around the world agree to legalise the act of gambling online. In the USA, for example, it's up to each individual state to decide how it approaches online gambling. For a long while it was outlawed in every state, though in recent years several states have legalised and regulated it. The first was New Jersey in 2010, with four other states having since followed suit.
More Legalisation on the Way
So what can be expected to happen in 2020 with regards to online casino regulation? We can expect to see more places around the world legalise online gambling and introduce legislation for it. There are some very conservative and religious countries where gambling of any kind will likely never be legalised. However, there are many more tolerant countries where gambling has a good chance of being made legal sooner rather than later.
Going back to the US, right now only five out of 50 states have legalised playing at online casinos in the USA and introduced regulation for it. Many other states could well decide to adopt a more relaxed approach to online gambling, even if only for financial reasons. Other countries such as Canada and Australia have relatively lax approaches to online casinos and have sufficient regulation in place. Also, a large number of European countries have legalised playing at online casinos and have regulation for it.
Playing at online casinos will likely never become completely legal and regulated everywhere. However, a growing number of places have started to accept that it's something people want to do, and have gone ahead and legalised it. There's a chance a country may decide to go the other way and restrict playing at online casinos, though giving the benefits of regulation, most places are likely to adopt a more liberal approach and legalise it. After all, the vast majority of those who spend money playing at online casinos never have any problems. Gambling will always be a problem for some problem, though one of the perks of regulation is that it helps players and can reduce the number of problem gamblers. Work is constantly being done by casino operators, charities and government departments alike to make gambling as safe and problem-free as possible for everyone.
One thing that's worth pointing out is that the laws on online gambling can be quite complex and not always clear. In South Africa, for example, completely banned online casinos nearly a decade ago, however people are still able to access online casinos that are based elsewhere. In some places, you're technically only allowed to play at an online casino if the casino is licensed by that country/territory's own regulatory authority.
To conclude, in 2020 we can expect to see more nations and territories formally introduce online casino regulation. It makes sense for online gambling to be legalised so that governments can generate a source of income from it and those who engage in online gambling are protected by regulatory authorities. In other words, it's much better for everyone involved if casinos are regulated. There will always be some negative factors associated with gambling online – namely, addiction and money problems – though the good news is that there's always help available. The more online casinos are regulated throughout the world, the more the industry can grow and the more it can innovate, which is surely a good thing in the long run.