2019 has been another growth year for the UK online gambling market, which is today worth around £5.6bn. Bingo, online casinos, lotteries and sportsbooks all registered significant increases in revenue, due, in part, to a declining land-based market. More players are enjoying the convenience of playing remotely, with the added benefits of better promotions and game selection.
The coming year is gearing up to be even more successful for the industry, and expert sources have provided a glimpse into what online gambling in 2020 should look like. Whilst UK regulations will most probably remain unchanged, we can expect some exciting changes when it comes to technology and gaming innovation.
A Greater Selection of Bitcoin Casinos
Technology is changing the face of online casinos. Online casinos which support cryptocurrency payments have been around for a few years, but it is only now that they are truly becoming mainstream. The advantages of Blockchain-based casinos is that they are able to prove to anyone that they are truly fair and transparent. In addition, by using cryptocurrencies, such as Bitcoin, Ethereum, and Litecoin, players can send and receive payments quicker and have access to greater or no limits.
So far, the majority of Bitcoin casinos have been registered in Curacao. UK-based online casinos have yet to truly embrace cryptocurrencies as an alternative payment method. The shift is expected to be player-led, where operators realise that they are losing market share to competitors which have introduced cryptocurrencies.
The Expansion of Social Gambling
For decades Bingo has represented one of the most popular social gambling in the UK, played across church halls and dedicated rooms. The game provides an opportunity for friends to meet up and expand their social network, with less importance given to winning potential prizes. For some time now, game developers have been listening and learning, and 2020 will be the year that social gambling expands to other genres.
With online casinos being increasingly accessed through mobile phones, making the connection between games and social networks has never been easier. There will be increased opportunities for players to play slots and other games with their friends, forming closed syndicates and tournaments.
Equality in Themes and Promotions
Traditionally, gambling was seen as a predominantly male activity, however, this is no longer the case. It is estimated that close to 50% of online players in the UK are female, yet the industry has been slow to support their preferences. Whilst there are a few female-themed online casinos and slots, 2020 will probably see the number increase significantly.
It is likely that software developers will create slots aimed at this market, designing storylines and rewards to match the female player. Inspiration may come from a variety of sources, including novels, movies, and West End shows.
Innovative Marketing Tools
The online gambling industry has always been highly regulated, but new legislation in Europe and beyond has put even more pressure on operators to remain in compliance whilst seeking to expand their operations. With direct marketing facing larger international backlash, operators must find alternative ways to advertise promotions. From using more tailor-made campaigns to encouraging friend referrals, 2020 will really see marketing professionals earn their paychecks.
Improved Technologies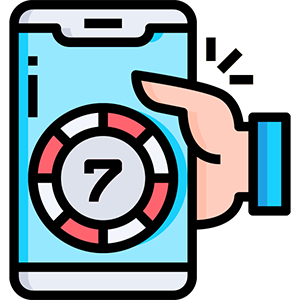 From Blockchain to Virtual Reality, the online gambling industry has been at the forefront of technological innovation since its very start, and this momentum is set to continue into 2020. Game designers are creating ever more intricate and realistic games, oftentimes using 3D and other effects to create an immersive gaming experience. The use of VR has begun, but it is still in its infancy, so this year presents a great opportunity for ambitious entrepreneurs to take this technology to the next level.
By using better technologies, operators will be after to provide a safer and faster experience to users. 5G will probably eliminate any lag experienced by users playing live casino on their mobile phone, and the speed of game payouts and withdrawals will also likely increase.
Artificial Intelligence
Although it is considered to be part of the Improved Technologies sphere, the use of Artificial Intelligence (AI) in online gambling is so significant that it deserves its own space. Machine Learning (ML), which is a subset of AI will play an important role in the daily operations of online casinos. From recommending games to players based on their past choices to handling most customer support queries independently, AI will provide an overall user experience unlike anything out there.
The ability of operators to offer these improvements in service is vital, especially due to increased restrictions on what promotions or offers they can offer to certain players. AI will help online casinos to offer a better value package, and will likely also create tailor-made packages to suit each individual player, whilst still providing value to the operator.