Slot volatility is often mentioned in slot reviews and game descriptions, but the concept is elusive and typically not covered in much detail. What does slot volatility and risk really mean? In its most simple terms, volatility tells you how risky the game you are playing is. Think of the difference between a rock-paper-scissor duel and the national lottery: the first kind of gamle is low volatility, the national lottery is high volatility. This is also the basic principle of slot volatility. In this complete guide we take you through everything worth knowing about online slot volatility and risk.
What Does Volatility Mean In Slots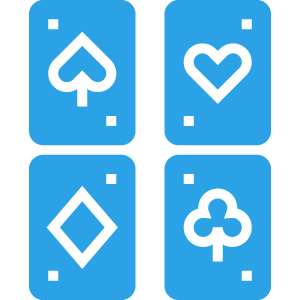 Volatility describes the risk involved in playing a slot. The term is used by online casinos and in casino reviews to determine the kind of payouts players can expect. How risky is the game? Is it tailored towards many low payouts or a massive progressive jackpot? Can you win life-changing money with a small bet? Those are the questions volatility accounts for. We usually distinguish between low volatility slots, medium volatility slots and high volatility slots. The terms low variance slots, medium variance slots and high variance slots are often used interchangeably.
The different between the maximum and minimum win for a high volatility slot is often massive, whereas it is much smaller for a low volatility slot. High volatility slots are much riskier to play, as you might be waiting a long time fo the major wins that even out the variance. When you decide on a new slot, you should consider things like volatility, RTP and what your bankroll can afford. However, what you ultimately decide to play should mainly be a question of personal preference. Consider the following questions before you decide on a high volatility slot, for example:
Consider the following questions before you decide on a high volatility slot, for example:
Can my bankroll sustain long periods without significant wins, something that often goes hand-in-hand with high volatility slots?
Am I willing to take a big risk?
Am I rilling to risk a significant part of my bankroll for a big win?
Before deciding on a low volatility slot, you can ask yourself the opposite questions. Are you happy playing without the chance of winning a progressive jackpot? Is my bankroll big enough to risk a bit more than I do on low volatility slots? All these questions are worth considering before you decide on your type of slot.
How Is RTP Related To Slots Volatility?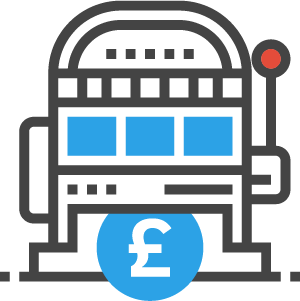 Return to player (also known as RTP) is a percentage rate that describes how much a particular slot will pay you back over a long time period. An RTP rate of 96% means that each £10 wager on the slot will give a return of £9.6. RTP is obviously not a number that predicts your winnings on a particular spin or in the short term, but just the average paid out by the slot on each individual spin.
Slot volatility is closely related to RTP. High volatility slots deviate significantly from the expected RTP, whereas low volatility slows are more likely to reproduce the RTP in the short term. High volatility slots pay out few but very significant sums, whereas low volatility slots provide more stable winnings. Which one you prefer depends entirely on preference. Some players like the buzz of a high volatility slot as they look to secure a major win. Others prefer the low volatility slots as they give you a better chance of securing a profit in the short term.
Low Volatility Slots
Low volatility slots are mainly characterised by high frequency payouts. A session played at a low volatility slots will usually result in several but rather small wins. This often prolongs casino sessions, as players are very unlikely to go bust in the short term. However, chances of a major win are slim.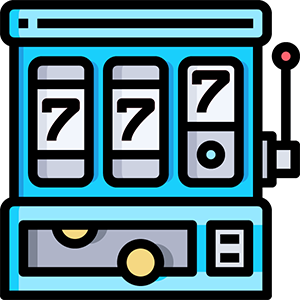 Low volatility slots sessions are also more likely to run close to the game's RTP rate. The variance evens out rather quickly, as your wallet is not dependent on the one big score that is likely needed on a high volatility slot.
Low Volatility Slots Characteristics:
Many small wins that even out the variance.
Stable winnings
Winnings relatively close to RTP.
Medium Volatility Slots
Medium volatility slots are the favourite among many players, as they strike a delicate balance between the chances of a major win, while still allowing a continuous flow of small cashes to the player. The RTP varies but is overall around average, and while jackpots and progressive jackpots might be offered on medium volatility slots, they are not among the biggest. In terms of the relationship between RTP and medium volatility slots, medium volatility slots really cover the middleground between low volatility and high volatility slots. You will deviate substantially from the RTP in the short term, but not as much as with high volatility slots.
Although medium volatility slots are popular, they can also frustrate some players. They are unpredictable and even though they offer a balance between low and high risk, you are also caught in the middle ground. That can result in long winless streaks while chances for a massive win remain slim. They are nevertheless a good option for intermediate players: Those who have a bankroll that allows them to surpass low risk slots, but remain cautious to experiment with proper high risk slots.
Medium Volatility Slots Characteristics:
Balance between major wins and small cashes.
Jackpots sometimes offered but not the biggest.
High Volatility Slots
High Volatility Slots contain the hidden treasures of the online casino world. Players are often driven to these slots, as they contain the progressive jackpots that could win you life-changing money. You won't receive a continous flow of frequent small payouts, but the chances for an astronomical win are there. Many of the high volatility slots do have a rather low RTP, such as NetEnt's Mega Moolah, which has paid out the biggest wins in online casino history, but only offers an RTP around 88%.
High volatility also means that you are very likely to deviate from the game's RTP – but in the short and long term. You can go hundreds of spins without a significant win, or you can win a whooping cash on one of your first spins. The RTP for high volatility slots remains a good indication of the game's value, but you are unlikely to be in line with it unless you make thousands of spins.
High volatility slots often comprise features that exacerbates the volatility even more, such as the chance to 'Gamble' your winnings or Free Spins. This could obviously increase your winnings manifold, but also heightens the chances of seeing your initial cash winnings removed, which all serves to further the volatility of the games.
High Volatility Slots Characteristics:
Massive progressive jackpots.
Keep an eye on the RTP – progressive jackpot slots are sometimes in the lower end.
Gamble features within the game.
Examples of Low And High Risk Slots
All online slots can be categorised as either low volatility, medium volatility and high volatility. High volatility slots are often highlighted as the most explosive and exciting games, whereas low variance have a reputation of prolonged gaming for minimal gain. This couldn't be further from the truth – of course, the potential for a major win is much bigger with high volatility slots, but some of the most popular and exciting online slots are low risk.
Most Popular Low Risk Online Slots
Starburst hardly needs an introduction. Developed by NetEnt, Starburst has grown into one of the most popular online slots in recent years. As announced by NetEnt in the game description, Starburst is a low volatility slot with a continuous flow of payouts to the player. The RTP rate is set at 96.1%, nicely in the middle of today's online slots. And just to make everything clear: Just because Starburst is a low risk slot, and does not offer a progressive jackpot, you can still win serious money. The maximum payout is 50.000 coins on one spin – which means you could turn £1 into £50.000!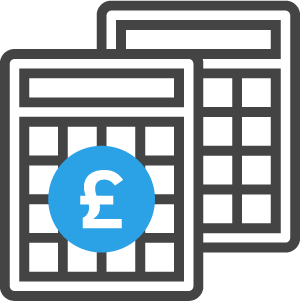 Low risk slots mean high frequency winnings, and that is exactly what you can expect from Thunderstruck II. Developed by Microgaming, Thunderstruck remains one of the most popular slots that have ever existed, not least due to its frequent payouts. The RTP is 96.60% and Thunderstruck II allows a massive 8.100 times your stake on a single spin as the maximum win. Once again, low volatility doesn't mean you can't go big!
Blood Suckers 2 is another all time favourite that ranks as one of the most popular low risk slots. The game is packed with wilds, multipliers, scatters, free spins and random bonuses which makes it anything but boring. It is true that some low volatility slots steer away from in-game bonus features to focus on base mode wins, but that is certainly not the case for Blood Suckers 2. With an RTP around 96.5%, it is easy to see why the NetEnt slot remains one of the most popular online slots.
Most Popular High Risk Slots
Dead or Alive was released by NetEnt more than a decade ago but remains an extremely popular high risk slot. It really speaks volume to the quality of a slot, when it sustains itself on the market having been launched 11 years back. NetEnt have also released a follow-up slot to the original named Dead or Alive 2. Here you can win up to 100.000x times your original stake on a single spin. Most players still prefer the original, but if it wasn't enough to begin with, the new game is packed with even more volatility.
300 Shields from NetEnt is another slot with enormous volatility and risk. Among other features, the game's multiplier function allows a 300x multiplier on your winnings. As with many high volatility slots, the base game is rather dull and does not feature very good chances of winning. However, as soon as the game's bonus feature is triggered, things become very exciting. 3 or more shield symbols are needed for this to happen. Most dramatically, you can hit the illustrious Dream Line with a 300x multiplier in place; this would multiply your winnings on that line by a massive 12.000x! 300 Shields is packed with many such features, but beware of the variance: 300 Shields can be a frustrating slot without a proper bankroll.
How Do You Work Out The Volatility Of A Slot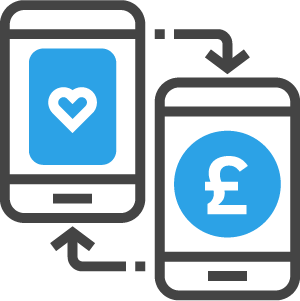 Calculating the volatility and risks level of a slot is not a simple thing to do. Of course, you are likely to get a sense of it having played a slot for a while, and analysing the paytable will also help you, However, there are better ways to figure out the volatility of a slot. To begin with, some casino and software developers provide this knowledge themselves, declaring whether the game is low, medium or high volatility. If that is not the case, you can always gather the volatility level from an online slots review.
It is also possible to play the game in a demo or play-money mode before getting started with your own money. This allows you to test the volatility of the slot with your own eyes, although properly grasping the slot's volatility requires hundreds of spins.
Strategies For Different Slot Volatility
Bankroll management is key when you consider online slots volatility. Beginners are particularly prone to playing a high volatility slot without having the necessary bankroll in place, but there are also times when players should be more gutsy and divert their action away from low volatility slots. We take a look at some of the best strategies for different slot volatility.
Low Volatility Slot Strategy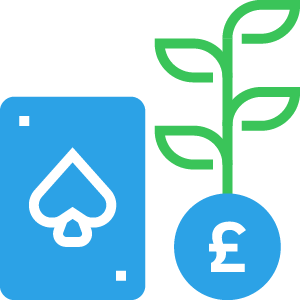 Action on low volatility slots is ideal for players with a small or intermediate bankroll. You won't experience the biggest swings and can prolong your sessions without going bust in the short term.
The best low volatility slot strategy is to play them while you are wagering through a casino welcome bonus. Welcome bonuses require you to wager through a deposit 20 or 30 times without going bust. Low volatility slots are great for this purpose, as they are likely to pay just around the RTP in the short term. Many small wins will keep your bankroll and welcome bonus alive while you complete the wagering requirements.
Medium Volatility Slot Strategy
If you have grown comfortable with low volatility slows and are willing to gamble more, medium volatility slots are the natural next step. Strategy with medium volatility slots should be centered around a comfortable bankroll, one that can sustain swings in the short term but isn't willing to accept the risks with high volatility slots.
High Volatility Slot Strategy
Although we have spoken warmly of both low and medium volatility slots, high volatility slots truly are the peak of the online casino experience. This is where you can win astonishing amounts of money that could potentially change your life. Yes, the variance and Risk of Ruin is significant, which is why a proper high volatility slot strategy is needed.
The best strategy is to build up a sizeable bankroll before you approach the high volatility slots. The swings will be clear from the beginning, as you might have to grind your way through a frustrating base game to unlock the bonus features. You need a bankroll that can sustain these hits.
It is worth remembering that all these guidelines are for players seeking the optimal slots experience. If you are just depositing £10 on an online casino, and want to see if you can secure a major win, high-volatility slots can be a fine solution. But prepared – the wait for a long win can be long and tiresome, so a lot of patience is needed!
Frequently Asked Questions: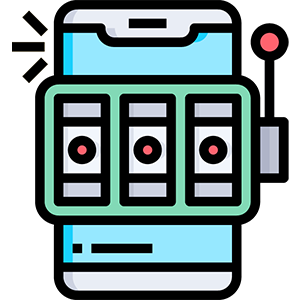 Are high volatility slots better or more value than low volatility slots?
They are certainly not – low or high volatility is strictly a question of personal preference and bankroll management. Some games are better than others, but volatility is not a factor in this calculation.
Can I play high risk slots with a small bankroll?
You can, but should be aware of the possible consequences. The ROI (Risk of Ruin) is much bigger if you divert all your action towards high volatility slots. If you are prepared to do so in the hunt for a massive win, you can go ahead and play high volatility slots with a small bankroll.
Are low volatility slots boring and uninspiring?
This is a common misunderstanding – some of the most popular online slots, such as Starburst and Thunderstruck II, are low volatility slots. You can win massive amounts on these slots, although they don't offer the spectacular features known from high volatility slots.
How do I find the volatility of an online slot?
If you are lucky, the slot volatility is outlined in the game description offered by the casino or software developer. If not, you can always check the slot volatility in an online casino review.
Is slot volatility more important than RTP?
Slot volatility is certainly not more important than RTP. It is important to recognise the volatility of a slot before getting started with it, but RTP is a more important guideline in your selection of new slots.