Only offered to new players when they sign up at an online casino for the first time, the welcome bonus is the online equivalent of the ginger bread house in Hansel and Gretel, only without the whole witch business. It is a thoroughly tasty treat being dangled tantalisingly in front of you to capture your interest and draw you in. Read on below to find out more.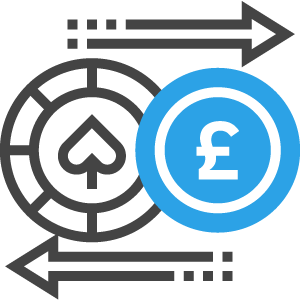 Why do casinos offer welcome bonuses?
Casinos offer welcome bonuses, or sign up bonuses as they are also known, to encourage new players to sign up for an account and play with them. These bonuses are usually the most generous bonuses available at online casinos. This is because they are used, not only to capture interest but, to try to ensure that they have a competitive edge over the hundreds of other online casinos which are out there on the market today.
What are wagering requirements and maximum withdrawals?
Wagering requirements are one of those tricky little things, which remain relatively unseen but which are always written into the terms and conditions and everyone should know about them!
In their simplest form the wagering requirements, which are usually somewhere in the region of x35, are the amount of times which a player will have to wager, or play through again, their bonus cash before they are allowed to withdraw it as winnings.
At first glance wagering requirements may seem disheartening but all, or at least 99.9% of all, online casinos have them and this is how they ensure that they don't make a loss.
Maximum withdrawals are pretty much what they sound like. At the majority of online casinos players are restricted in the amount of winnings they can withdraw within a given period of time. Players will also be restricted in the amount that they can cash out in any one given transaction.
A handful of online casinos may allow for a single large withdrawal, under some very strict and specific circumstances. Generally however, there are maximum withdrawal limits put into place as a safety measure for the casinos and these remain unmovable and worth investigation.
Are there welcome bonuses without wagering?
The answer to this question is – Yes – there are welcome bonuses without wagering requirements but they are very rare and sort after and it will take a bit of searching around to find them. Once found though these can be amazingly lucrative, especially if you hit that big win. So they really are worth looking out for.
How many new casinos can I expect?
It is impossible to say for sure how many new online casinos will open their 'doors' in 2020, especially with all the confusion going on in the industry because of Brexit. Yes, I'm afraid Brexit strikes again and leaves (please excuse the unintended pun) yet another industry in turmoil! What we do think is that there will be less online casinos launching over the coming year because of all these shifts and changes. The ones which do make it through to full launch however, are likely to be both the most well organised and the best quality ones going. As such it would be wise to keep an eye out on these, as they may well end up being the next 'big things' in the industry.
Casinos without account – these usually have no welcome offer – right?
There are many online casinos nowadays which operate without a player having to open up an account with them. There are also some which allow players to do that as one of their options. If you're interested in doing things in this way, you'll be happy to hear that they actually do offer welcome bonuses too! These often take the form of a number of free spins, or of an amount of cashback, and are typically acquired by making your first deposit. Though these welcome bonuses don't tend to vary much in substance, they can still offer you a wonderful extra boost to your bounty.
Welcome bonus FAQ: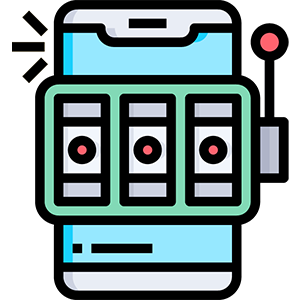 How do I get the welcome offer?
This will depend entirely on the online casino you choose. Usually, you will be obligated to at least sign up for, and open up an account with an online casino before they allow you to get your hands on any kind of welcome bonus package. On the whole you will also be required to make a minimum deposit of your own cash within that process. Sometimes you will have to play out your bonus on a particular game, or on a particular set of games which are chosen by the online casino too.
Where can I find welcome packages?
These are offered at nearly all online casinos and are usually the first thing you see advertised when you open up their website. Visually they are big, they are bold, and usually pretty in your face and easy to spot, because they really want to attract your attention and get you to become one of their paying, and playing, members. It is definitely advisable to shop around a bit first before deciding on one though, because some will offer you substantially more than others.
Can I use my bonus immediately?
Generally your welcome bonus, or the first part of it if it's in installments, will be activated and made available to you as soon as you make your first deposit. You may be required to use it on certain games, and will obviously have to meet the online casino's wagering requirements before you can withdraw any winnings, but to start using it to play with should be very quick and easy.
What does the gambling commission say about casino bonus offers?
Well, there are to be changes made to the way online casinos deal with their bonuses, of all varieties. There are various different things which need to be put into place. One of the key things mentioned is that online casinos will have to make sure that their terms and conditions around bonuses are both more easily visible, i.e. more easy to find in whole on their website, and that they are much more clearly written so as to avoid being misleading. This is sure to improve things greatly for players who, in the past, may have missed out on some of their winnings because they couldn't find or properly decipher the complicated Ts & Cs. We hope that this has been a useful read and trust that when considering signing up for a new online casino you will now know a little bit more about what to look out for.