We take a look at some of the most popular Roulette variations you have probably never heard of. Most players are familiar with American, European, French and Mini Roulettes, but casinos have long experimented with even more exciting and spectacular roulettes.

Below we have listed 7 roulette variations that all match this criteria.
1. Rapid Roulette
A fast-paced version of the original roulette game. Rapid Roulettes combines the traditional casino experience of an actual live dealer with a touch-screen betting station. A lot of time is saved by not handling all customers manually, which is beneficial to casinos and players alike.
Apart from that, there is really no difference between Rapid Roulette and traditional roulette. The key is the number of spins you can get through in an hour.
2. Marvel Roulette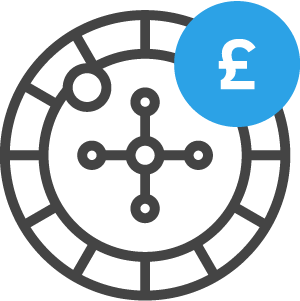 This is a roulette version exclusively offered by online casinos. The gameplay is an exact copy of European Roulette, despite the interface being covered by famous Marvel characters. However, there is one central detail: the Marvel bonus.

If you manage to place a winning bet on the Marvel bonus spot, you gain access to the lucrative bonus round. The bonus round consists of a Marvel video slot that opens within the game. You'll get 3 spins on the 3-wheeled slot, with 3 duplicate symbols paying you a hefty sum. Playtech is the developer behind his imaginative
3. Back 2 Back Roulette
Not the most spectacular variation but it comes with a major jackpot included. With Back 2 Back Roulette, you can place an optional bet on a lucky number.

If this number appears twice in a row you will win 1200 to 1 on your original stake.

Back 2 Back sticks to the traditionel Roulette gameplay – but the possible jackpot is a delicate variation.
4. Prime Time Roulette
Prime Time Roulette is another example of a Roulette that offers optional side bets – much like the Back 2 Back Roulette.

The optional side bet at Prime Time Roulette is centered around prime numbers – numbers that can only be divided by itself and 1. There are 11 prime numbers on a traditional roulette wheel going from 2 to 31.

The optional side bet pays out depending on the number of prime numbers that appear in a row. The longer the streak of consecutive prime numbers becomes, the higher your payout grows. If a non-prime number appears during the sequence, the bet is immediately lost.
5. Pinball Roulette
Another online roulette version that fundamentally uproots the basics of roulette. You place your bet as you normally do, but instead of a spinning roulette, the ball has to fight its way through a classic pinball machine.
Each number occupies a unique position at the bottom of the screen, and there is no wheel in play here. Should it still be considered roulette? It certainly stretches your imagination, but the basics of the game are still the same. The only difference is the way in which the winning number is picked – not through a spinning wheel, but a rather entertaining pinball machine.

Not everyone is a fan, but we can't accuse the developers for being unoriginal.
6. Multi Wheel Roulette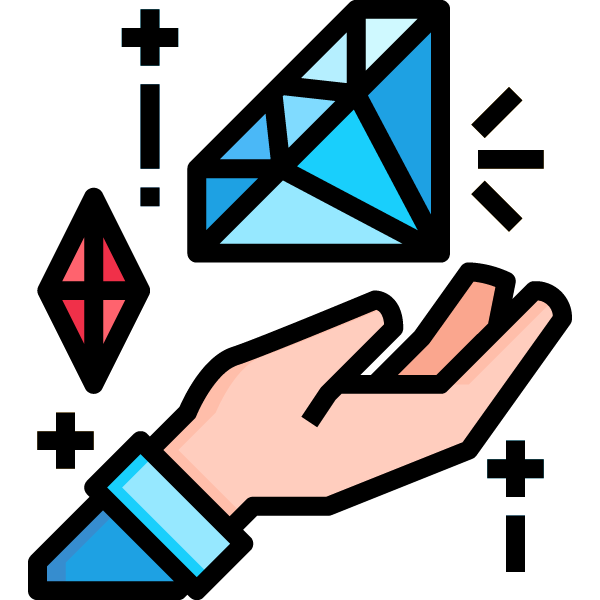 Multi Wheel Roulettes have multiple wheels spinning at the same time. The number of wheels differs from casino to casino, but two and three reels are often observed. In same cases, casinos have even offered eight wheel roulettes.
The type of betting varies as well and the payouts can be difficult to decipher properly. For the most part, multi wheel roulettes only have one betting table, which means your bet will count on all the active wheels. Winnings will then be collected depending on the result in each of the wheels.

However, variants exist where you can combine selections from across the wheels, which can quickly lead to some sizeable prizes.

Multi Wheel Roulettes are a lot of fun but it can also be difficult to follow the action. With up to eight wheels spinning at the same time, you might only discover your actual winnings when the casino hands you the money.
7. 3D Roulette
3D Roulette is another variant that exclusively exists online – for good reasons. The most popular 3D online roulette has been developed by software developer Playtech. The difference between 3D roulette and traditional roulette is merely technical – the game is played with a single wheel and a zero, and without any spectacular bonus features.

The difference is all in the graphics, which Playtech has taken to an entirely new level with their 3D Roulette. You can even adjust the roulette interface to make it more palatable to your own preferences.

3D Roulette is a great example of how online casinos have turned traditional table games into visually pleasing experiences – almost resembling a video game. If you want to play online but miss the buzz of an actual casino, 3D Roulette is a great solution. Alternatively, most online casinos now offer live casino roulette in their portfolio as well.
Which casinos offer roulette?
Most casinos will offer some type of roulette – usually the most popular ones are pretty standard on all online casinos: European Roulette and American Roulette. However some casinos might offer a whole range of roulette variations such as lightening roulette. We suggest you visit 888 casino, LeoVegas or perhaps William Hill.